About HOJA
Quality and flavour since 1982.

1982
Led by Heinz-Helmut and Erika Hoja, the family business comes to fruition on an area of 300 m² in Grindau. Together with two journeymen and two apprentices, HOJA develops and produces frying systems, machines and special developments – initially for the Schwarmstedt potato factory.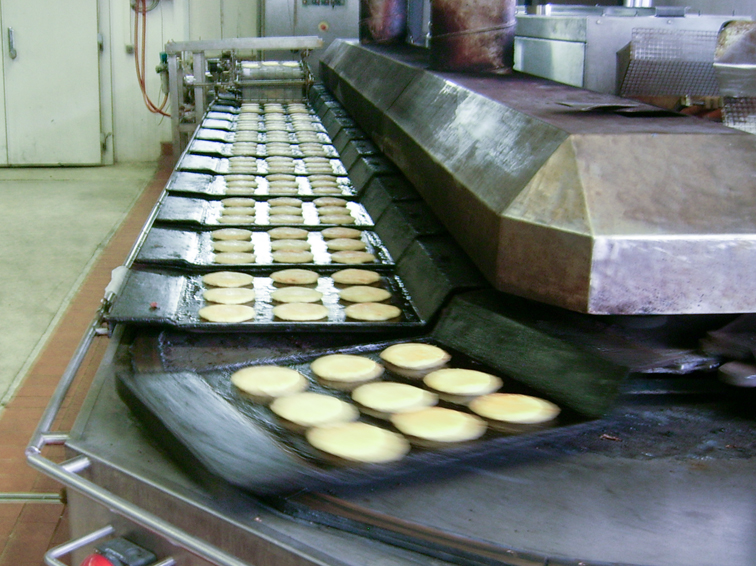 1990 - 2000
HOJA grows and expands its production area to meet the increasing demand. With the first orders in England, the international market is also opened up and, together with Jörg Hoja, 3D CAD technology also finds its way into the company.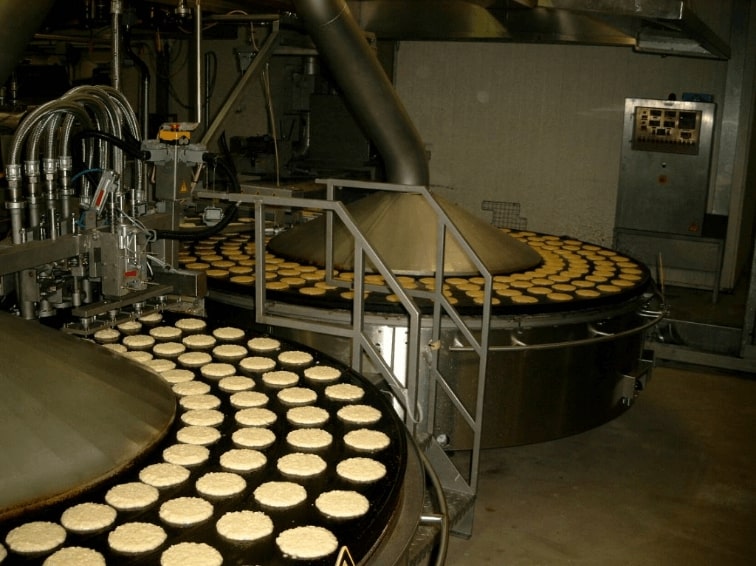 2000 - 2010
In the specially designed test kitchen, the equipment demonstrates its capabilities and is further developed and reworked in the now 2000 m² production area: Innovative systems such as the double rotary fryer (DRL), the easy portioner and the HOJA post-cooking tunnel are created and redefine the world of industrial frying.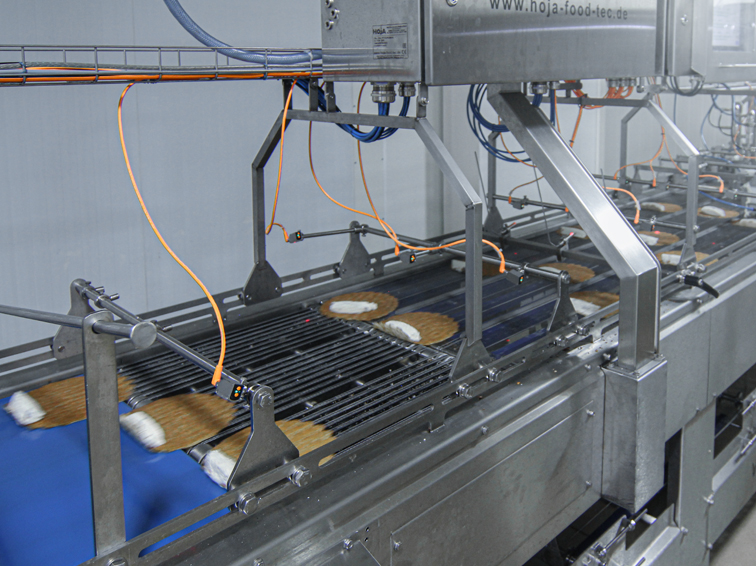 2010 - 2020
More production, storage and office space is built, new facilities are developed and old ones are overhauled.
By doubling the number of CAD design workstations, HOJA positions itself in line with the times and combines many years of experience with the latest technology.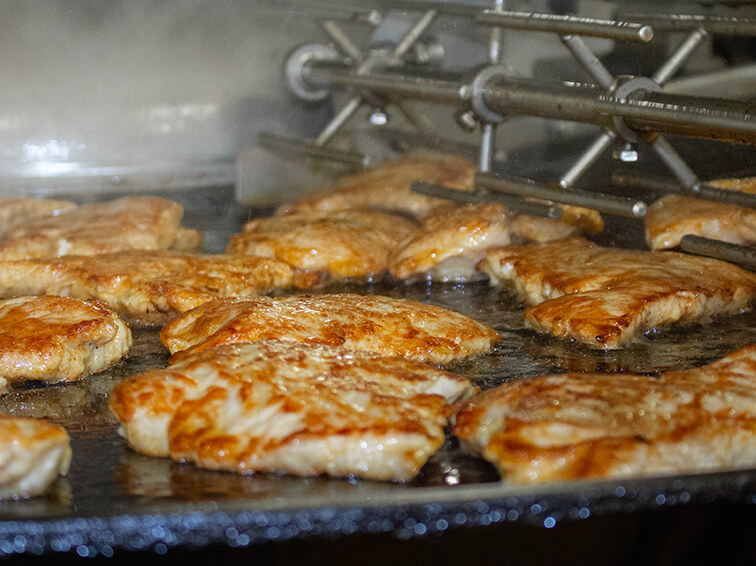 Today
Now with 2500 m² of production space and 30 employees, HOJA works with customers in more than 15 countries – from Luxembourg to Latvia, from Russia to Qatar.
Whether planning, production, assembly or after-sales service – with more than 40 years of experience, HOJA offers comprehensive complete solutions, all from a single source.
HOJA systems: The place to be for everything you can fry.
Whether commercial kitchen or food industry – with our diverse production lines, we always have the perfect solution for your needs. And even if it's a bit more specific, we manufacture custom solutions based on your ideas.
From the individual frying line to portioners to our fully automated complete systems – benefit form the best HOJA "Made in Germany" quality.
HOJA all-round service: Around the clock – around the world
Comprehensive expertise, the latest technology and the use of the highest quality components guarantee the special durability of our systems. And if you need a little service one day, we are there for you straight away – or our grandchildren will be.
Whether via remote maintenance or with a technician on site: Our multilingual experts will support you with your concerns. At any time of day or night.
We've already fired it up here.
Trust those who trust in us: